Bio
Feast Of Kings (FOK) is a collaboration of musicians brought together to record and perform the music of  the groups writer and guitarist Tim King.
"During a return trip back to Leamington Jody and I were as usual, discussing music, when Jody asked what I was doing with the songs I wrote and said it was a shame that they aren't recorded and shared with others. That word shame started a fire under my ass and I said I probably would if I had a band. Jody offered to co-produce as well as sing on this project with me and brought me into the fold with some of his favourite all-star allies in the local music scene". 
The music we created is a unique mix of heavy guitar riff rock, funk and bluesy soul. Lead by the powerful vocal stylings of Jody Raffoul, a renowned Leamington Ontario classic rock musician and life long friend of Kings.  Raffoul assembled members of his Christmas All star group, The S'Aints, to bring a seasoned groove and musical mastery to these tunes. They include Jeff Burrows, of Canadian rock giants The Tea Party on drums, Kelly "Mr. Chill" Hoppe of Big Sugar fame on harmonicas and saxophone, the gifted and award winning songstress Kelly Authier on keys and vocals. Together with Tim and brother Darren King on guitars are Josh Zalev on bass, Todd Glass on drums, Tonya Marriott on percussion, keys, bg vocals.
Other guest artists include Tim Paglione, Denis Kovachich on drums (Your Happy Place, Pangaea), Nelson Silva vocals on "Can't take the prozack, Amanda Jraige,  Brad Ciphery backing vocals.
King and Raffoul have been collaborating since the mid 1980s and have recently compiled their first of many new songs as well as many written throughout the following years. A collection that spans 32 years of writing. At times high energy and edgy. Episodes of yearning and change is a theme that runs throughout the album. Personal insights from a world traveller perspective give the stories depth, barbed hooks and grooves will get you moving to the generous beats.
The band is preparing to perform the debut album Conflicted and is currently in the midst of recording their follow up album entitled 11:11.
 More history... 
"In 1991 I moved to Switzerland, fell in love and continued writing and playing original music. In 1995 I brought together a few musical friends and hashed out a four song demo in Zurich. My snowboarding buddies Rick Courey sang,  Benny Sacks played drums he brought his friend Stefan Gerling in on bass and Mamadou an African dance and drum making master from Mali completed the line up as our wicked percussionist. We called our selves Sunum Bonum, a tongue in cheek name the means "the pillars" in latin. We were five guys from five different countries living the dream in the ski resort paradise they call St. Moritz. The dream was short lived though as Rick, Mamadou and I had to move on as visas expired. Our crowning achievement was a crazy fun gig performed outdoors on the ski slopes at some 9000 ft above sea level while snowboarders and skiers jumped over the band. This was for an MTV Europe show called Snowball. which aired several times internationally. Those were some of the best days of my life. A couple of the songs we recorded and performed will appear on the first two FOK albums. "
- Tim King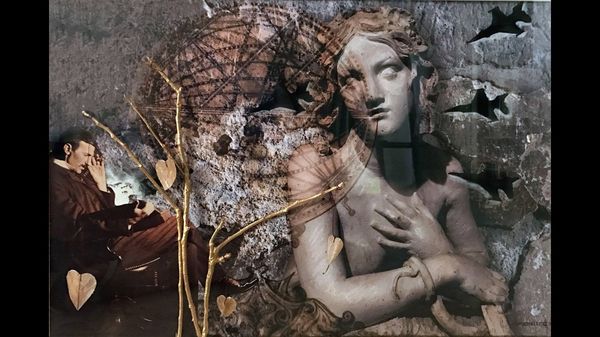 "

Working with this team of pros in the studio environment has really brought out the best of me as a musician and I'm so honoured to play with a band that is this badass! Justin Dow and Marty Bak have helped us to focus on the structure and dynamics to produce these results that I am stoked to share with the world. All the players were individually totally dedicated to quality in every aspect. Every note and beat, every phrase and pause. Jody has always shown great concern in learning these lyrics, which are precious to me, kinda like kids almost, and singing them with tons of soul and power. The feeling and expression is all him. That ability to craft the vocals of these songs is why I've trusted him and always trusted in him to do justice to these stories which are all special to me. The way he emotes the message will move you and the band is going to groove you! Enjoy"
— T. King